The Blissful Treatment
The Blissful Treatment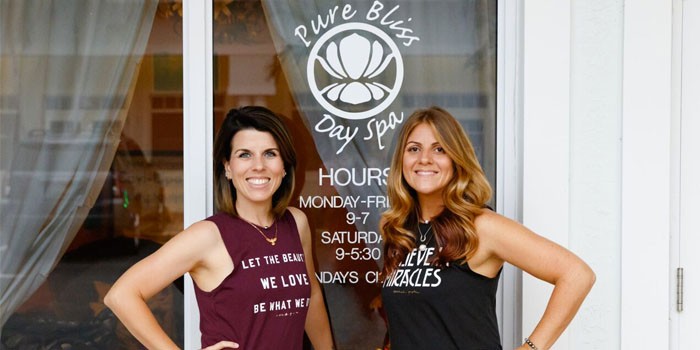 JUPITER, FL – December 29, 2017 – Serenity, relaxation, and feeling as if the aging process is a graceful adventure. These are the traits that can be experienced during a visit to Pure Bliss Day Spa in Jupiter. Offering various treatments and specialties to suit all ages and tastes—from acclaimed facials to microblading—this day spa is worthy of serious indulgence.
What is the secret behind its allure? The dedicated personal touch that Alicia Roy and Amanda Glanzberg, owners and partners of Pure Bliss, and their staff bring to their customers with one motto in mind: Tend to the body, expand the mind, and feed the soul.
"We understand that everybody is different and, therefore, we customize every treatment that we do based on what the client's needs are," says Alicia. "We don't adhere to a certain protocol, we encourage our therapists to go above and beyond and tweak the treatment that the client sees on the menu on our website if it's to their benefit."
Pure Bliss opened its doors in 2008 as the culmination of Alicia and Amanda's collective dream. Previously working side by side at
a day spa for three years, they had developed a strong friendship and subsequently figured out that by merging their expertise in advanced corrective skin care and their combined 26 years of experience in the spa industry, they could become their own bosses and treat their staff and customers in a way that was commensurate to their standards.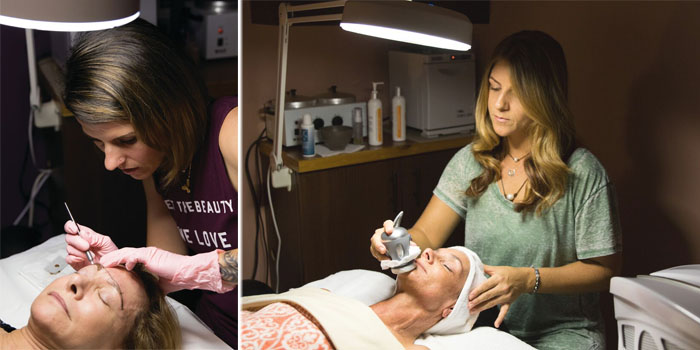 Pure Bliss' Alicia Roy and Amanda Glanzberg

"We were both working mothers at the time, and thought that we really could be treated better and do better, so we took a chance,"
says Amanda.
The staff at Pure Bliss uses only high-quality, natural, eco-friendly organic products in each one of their treatments. Their specialties include ultimate skin care, massages, teeth whitening, nail care, body therapies, acupuncture, and more.
"We value the quality of our services, not quantity," says Amanda. "Our greatest passion is to help people feel healthier and better. Not only on the surface but on the inside as well."
» For more information about Pure Bliss Day Spa's services and treatments, please visit www.purebliss-dayspa.com

---
See the Business Behind the Story
Pure Bliss Day Spa is located in the heart of Jupiter Florida.Established in 2008 by Alicia Roy and Amanda Glanzberg with a combined 26 years experience within the Spa Industry.
Jupiter, Florida, United States | (561) 745-7765, email us
The Blissful Treatment