Peggy Adams Animal Rescue League Provides Important Tips to Keep Your Pet Cool During the Dog Days of Summer!
Peggy Adams Animal Rescue League Provides Important Tips to Keep Your Pet Cool During the Dog Days of Summer!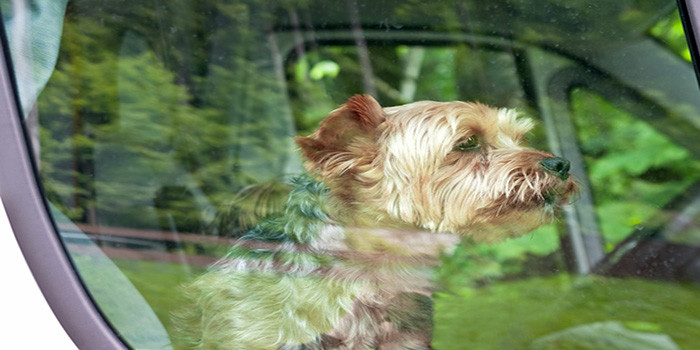 West Palm Beach, FL- (June 26, 2019) As the summer heats up, Peggy Adams Animal Rescue League has a few reminders and tips to help protect your furry friends during the dog days of summer.
It is important to remember that if it's too hot for you, it's too hot for your pets. Dogs are vulnerable to injuries and illnesses related to hot weather including heat exhaustion, heat stroke, sunburn, and foot pad burns. The most dangerous condition is heat stroke, which can cause organ failure, seizures, brain damage, hemorrhages, blindness, convulsions and even death.
Never leave your pet in a parked car. Not only can it lead to fatal heat stroke, it is illegal in several states… including Florida! The temperature inside of a car can reach oven-like temperatures in just minutes, often in excess of 140 degrees. That quick errand can turn into a disaster and could be fatal for your pet.
Since 2016, Florida law states it is legal to break into a parked car to save a pet but be sure to follow some important steps. First, you need to make sure that all the doors are locked. If they are, call 911 to alert the police of the situation. Use only as much force as necessary to get into the vehicle. Finally, remain with the animal and the vehicle within a safe proximity until law enforcement arrive.
When the temperature is high, don't let your dog remain on hot surfaces like asphalt and cement. Being so close to the ground can heat their body rapidly and can lead to burns on their sensitive paw pads. Keep walks to a minimum.
Giving your dog a lightweight summer haircut can help prevent overheating, but never shave to the skin, the dog needs one inch of protection to avoid getting sunburned.
Always provide access to fresh water. Make certain an outside dog has access to shade and plenty of cool water.
Restrict exercise when temperatures soar, and do not muzzle the dog because it obstructs their ability to pant.
Many dogs enjoy a swim, splashing in a wading pool, or a run through a sprinkler in warmer weather, which can help bring body temperatures down.
If you suspect your dog is suffering from heat stroke, fast action might save their life. Remove the dog from the hot area immediately and wet your pet with cool to room temperature water and increase air movement around him/her with a fan. Do not use ice or very cold water: it can be counterproductive since cooling too quickly can trigger other life-threatening conditions. Allow free access to water, but don't force the animal to drink they may inhale it or choke.
If you believe your pet is experiencing heat stroke, bring your pet immediately to your veterinarian or an emergency clinic! If you see a dog locked in a parked car, call 911.
About Peggy Adams Animal Rescue League:
The Mission of the Peggy Adams and unwanted animals, to provide spay and neuter and other medical services for companion animals, and to care for, protect, and find quality homes for homeless and neglected companion animals, to advocate animal welfare, community involvement and education to further the bond between people and animals. Peggy Adams Animal Rescue League has a 4-star rating from Charity Navigator, America's largest independent charity evaluator and is the first animal shelter in South Florida to become AAHA (American Animal Hospital Association) accredited.
The League is an independent nonprofit animal rescue organization operating continuously since 1925.
Peggy Adams Animal Rescue League is located at 3200 N. Military Trail in West Palm Beach, FL.
Peggy Adams' Wellness Clinic is open for wellness exams, vaccinations, microchipping, flea and heartworm preventatives Monday from 1:30pm-5:30pm, Tuesday-Saturday from 10am-5pm and closed on Sundays. (The clinic staff breaks for lunch from 12:30pm-1:30pm.)
To learn more about Peggy Adams visit PeggyAdams.org or call 561.686.3663.
Contact Details
Name: Cara MacVane
Email: Email Us
Peggy Adams Animal Rescue League Provides Important Tips to Keep Your Pet Cool During the Dog Days of Summer!