Palm Beach Kids Yoga Camp Is A Unique Camp Experience for Jupiter Kids
Palm Beach Kids Yoga Camp Is A Unique Camp Experience for Jupiter Kids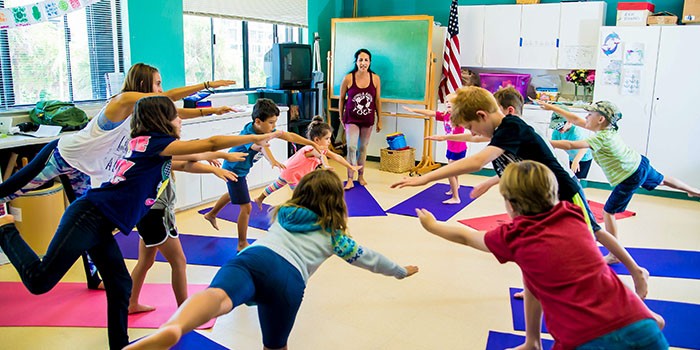 JUNO BEACH, FL — May 15, 2018 – This summer, children have an opportunity to learn mindfulness, enjoy fun yoga games, practice meditation and engage in yoga postures that teach focus, concentration and determination. Palm Beach Kids Yoga Camp is the brain child of Stephanie Dorr, a local children's yoga instructor, who has achieved much notoriety from her work with children in several local schools teaching yoga.
With a team of 3 professionally trained yoga instructors, Palm Beach Kids Yoga camp is a new and different option for parents seeking more than the average camp experience for their child. Located at Oceanview United Methodist Church on 701 Ocean Drive in Juno Beach, the camp boasts a wide area for outside play, beach access, a shaded breezeway for outdoor fun and over 2,000 square feet of air- conditioned space for indoor activities.
Palm Beach Kids Yoga Camp offers half day options from 9am to 12 noon and full day options from 9am to 3pm for children ages 6 and above. The typical camp day begins with a yoga practice, followed by an arts and crafts project, story time, team-building games and a mindfulness lesson. Full Day campers benefit from an additional yoga practice and outside play. Each session ends with relaxation and meditation, designed to facilitate emotional self-regulation.
"Mindfulness is increasingly showing positive results in and outside of the classroom," says Stephanie. "Studies have shown that teaching mindfulness can reduce disciplinary actions and create a more harmonious environment at home and in the classroom. I can't think of a better way that children can enjoy the summer, while learning critical skills that will benefit them once the school year begins."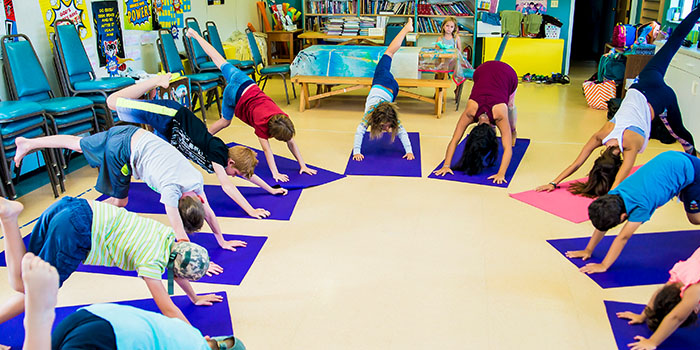 New themes are offered each week and attractive sibling discounts are offered. For more information, visit http://www.kiddingaroundyoga.com/missstephanie/
Contact Details
Name: Stephanie Dorr
Email: Email Us
Phone No: 561.702.6131
Palm Beach Kids Yoga Camp Is A Unique Camp Experience for Jupiter Kids