Palm Beach County Never Tasted So Good
Palm Beach County Never Tasted So Good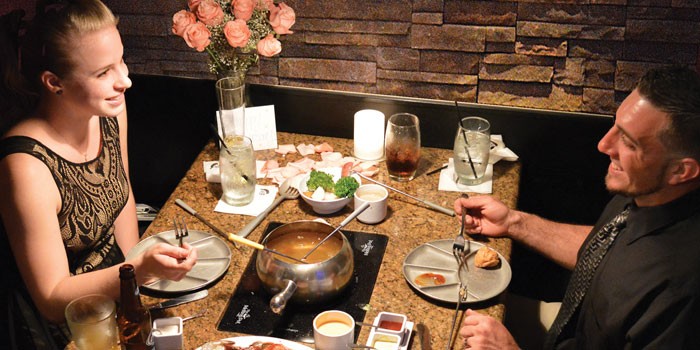 The steam of summer is evaporating, and it has been replaced with the steam in the kitchen. Yes, it's that time of year again, when one can get excited to try many fabulous Palm Beach County restaurants and their culinary masterpieces, at an enticing price. Flavor Palm Beach, which runs from September 1st through the 30th, is a mere $20 for lunch, with dinners ranging from $30-$45 per person. There are three options per course, so there is enough diversity for everyone. »
A Variety of World Flavors
Quality, variety, and class, all mingle into one fabulous concoction of an event. This occasion is the perfect opportunity to try something new, from the chic and delicious flavors of Pistache French Bistro in West Palm Beach, to Vic and Angelo's decadent Italian cuisine in Palm Beach Gardens.

Has there ever been a dream of participating in a private waterfront dining club? The opportunity is there with Sandpipers Cove in North Palm Beach, where participating tastebuds will be swimming in an ocean of spice, herbs, and decadent treats, with worldly flavors abundant. Restaurants stretching from Jupiter to Boca are taking part, so there is a suitable location for all in the Palm Beach County area. Every eatery has its own unique style and taste. Go ahead and book several lunches or dinners, boredom will not appear on any of the menus.

Something for the Kids
There are plenty of amazing places to take the kids this year, with delicious food to educate a young person's palate. Why not take the kids to The Italian Restaurant at The Breakers? Imagining children running around and getting into mischief at a luxury beach resort, may bring one out in a sweat! Don't panic, this venue has a fabulous playground, playroom, and games room. Not only will the kids have a fantastic fill of food, but they can play as well, which makes the day or evening pleasurable for all.

Celebrity Chef
Celebrity chef, Lindsay Autry, with her restaurant The Regional, in West Palm Beach, will also be participating. Lindsay made headlines as a finalist on Bravo TV's ninth season of Top Chef. She was also a recent James Beard Foundation nominee for Best Chef: South.
New Restaurants to Try
There are many new restaurants to try this year, one of which is Gastro Pub Brick & Barrel. Voted best new restaurant in Lake Park, David Schroeder, chef/owner and General Manager/Partner, Mario Villar, have collaborated with local artist, AJ Brockman. Fusing together an art inspired experience, with mouth watering local farm to table cuisine, this place is a must for those wanting great quality food, whilst pleasing the artistic senses.

What's New This Year?
For those among us who love to indulge in the odd tipple; Constellation Brands will be featuring many of their most popular wines like Robert Mondavi, Kim Crawford, and Ruffino, as well as their fabulous spirits and refreshing beers. These will be sold at various restaurants for special Flavor Palm Beach prices.

Where to Reserve a Table
Reservations for tables opened up in August and are going fast. Check out the following website for the participating restaurants, their menus, and of course to book a table www.flavorpb.com. With some of the most exciting eateries in the USA, why do we need an excuse to visit them? Get out there and get some high quality food at a great price!

Palm Beach County Never Tasted So Good