No Limb-itations
No Limb-itations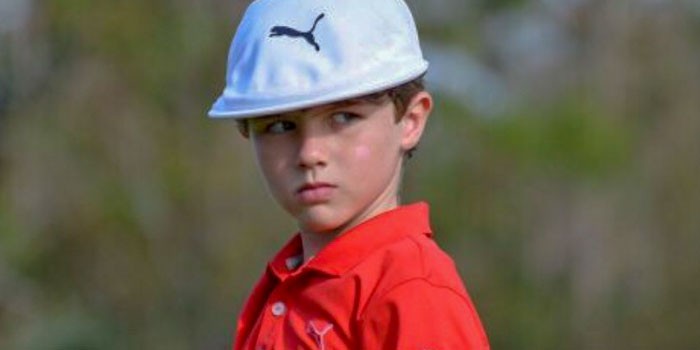 "I only have one arm, but I'm using it to save theirs." – Tommy Morrissey
South Florida is home to many talented golfers, but one of the most notable is just seven years old. His name is Tommy Morrissey, and he was born with one arm, but not even a physical limitation like such is impeding him from achieving success on the golf course.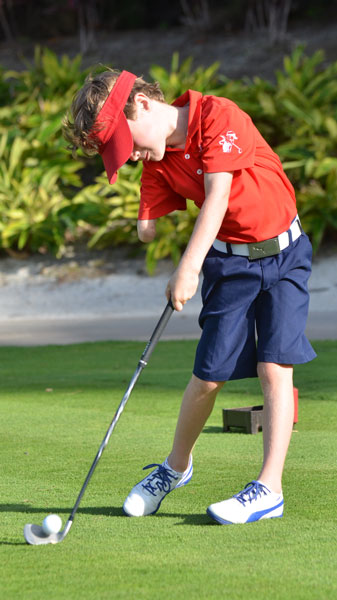 Despite being born with one arm, Tommy has been in love with the game of golf since nearly day one. His father, Joe Morrissey said, "Tommy first started swinging a golf club at 14 months old. We were watching golf on television and he started emulating the players. My wife Marcia and I play golf on weekends and Tommy simply wanted to be with his parents. Tommy began his global journey as a result of being a guest on The Ellen Degeneres Show at the age of three.
Ever since Tommy started playing competitively in tournaments at the age of four, he has been highly successful in the U.S. Kids tournament series. Some of his most notable accomplishments include being undefeated from ages four to five, winning the Junior Honda Classic at the age of five, and qualifying for the World Championships at the ages of five and six.
One of the most significant challenges for Tommy as a golfer is simply remaining in balance while swinging the golf club, but luckily, Cobra Golf has helped resolve this issue by customizing special equipment for Tommy to use. "Tommy uses clubs that are weight sensitive, with a one arm swing, weight is a major factor," Morrissey said. "Cobra golf modifies their equipment to allow Tommy to remain in balance. Tommy has developed non-traditional methods to adapt to certain elements of the game. For example, he anchors his short arm, we call "Nemo," to both his putter and sand wedge to stabilize the club head."
Additionally, Tommy has been fortunate enough to meet golf legends like Arnold Palmer, Jack Nicklaus, Gary Player, Tiger Woods, and Phil Mickelson—all of whom have had a meaningful impact on Tommy. He competes against PGA Tour Players at a "closest to the pin" contest via his "One Arm Challenge." He's had many national television documentaries, two features in Golf Digest Magazine and has a robust social media following.
Although he has proven to the world how strong of a golfer he truly is and has had incredible opportunities, Tommy has also demonstrated that giving back to the community has just as much importance to him.
Explaining the charity work Tommy and his parents have launched, Mr. Morrissey said, "Tommy has a Foundation, The UnLIMBited Foundation, that focuses on providing financial aid to families with limb different children that require corrective surgery. My wife, Marcia Morrissey, Foundation President, has spearheaded the foundation and partnered with The Paley Foundation. We are extremely blessed to have incredible corporate partners like The Honda Classic Cares donate to the UnLIMBited Foundation and collaborate to save limbs. Each year The Honda Classic Cares gives back to local charities and we are extremely grateful for their partnership."
"We never use the word limitation in our house. Life's limits are between the ears." •

No Limb-itations