Impact the Palm Beaches is Now Accepting Applications from  Local Nonprofits for Impact Grants
Impact the Palm Beaches is Now Accepting Applications from  Local Nonprofits for Impact Grants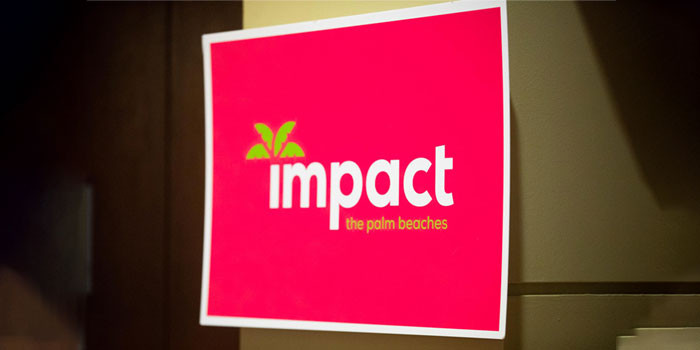 Palm Beach County, FL- September 30, 2020 - Is your nonprofit looking for a grant? Impact the Palm Beaches is now accepting grant applications from nonprofit organizations in Palm Beach County. Applications will be accepted now until Friday, October 23, 2020 at 5 p.m. Please visit https://www.impactpalmbeaches.org/ under "grants" to learn more about the process and to apply.
Over the last five years, Impact the Palm Beaches has awarded $670,000 in transformational giving to the community, and now more than ever, local nonprofits could use extra funds to continue their mission.
Impact members each contribute $1,000 annually and award at least one $100,000 Impact grant to a local non-profit organization allowing for a significant grant to one organization rather than several smaller gifts. Impact grants fund the following service areas: Arts & Culture; Education; Environment; Health & Wellness; and Family.
"Impact the Palm Beaches' transformative, high-impact grant making has and will continue to be a game-changer for recipient nonprofits," said Jennifer M. Eaton, 2020 Impact the Palm Beaches Chair. "Over time, these nonprofits will make a significant difference in the lives of those in need throughout Palm Beach County."
Impact the Palm Beaches was recognized nationally for the impact they make in their local community when they received the 2018 Spotlight Award at the Women's Collective Giving Grantmakers Network (WCGN) conference in Philadelphia, PA. Their annual transformational grants to local nonprofits are making a lasting impact on the community, and although their giving goes far, it does not go far away. Impact the Palm Beaches keeps it local and efficient.
Impact 100 is a worldwide organization with more than 50 chapters and steadily growing. Their motto is "One Woman, One Meeting, One Vote". It is designed for women who wish to find an efficient and collaborative means of creating transformational change in their community. Women can become as involved as they wish in the process.
Impact the Palm Beaches $100,000 Impact Grant Awardees have included: Center for Trauma Counseling, Center for Child Counseling, Project L.I.F.T., Palm Beach Dramaworks, and LIVE Fresh. The winner of the 2020 Impact Grant will be announced at the annual awards event scheduled for April 29, 2021.
Contact Details
Name: CKMacVane@gmail.com
Email: Email Us
Phone No: 561.685.2342
Impact the Palm Beaches is Now Accepting Applications from  Local Nonprofits for Impact Grants