Green Cay Nature Center September 2018 Program Guide
Green Cay Nature Center September 2018 Program Guide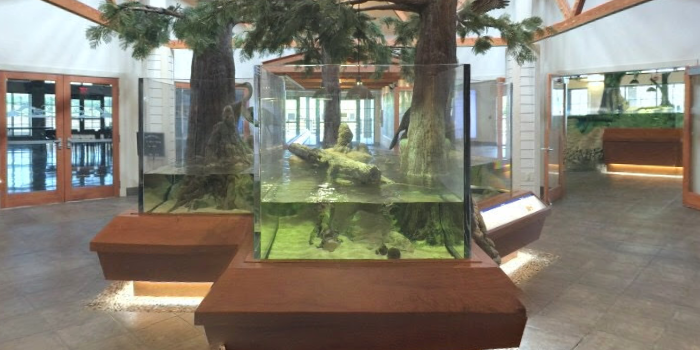 Boynton Beach, FL - August 7, 2018 - All programs are by reservation only, unless otherwise stated. Please call 561-966-7000 or visit the nature center to make program reservations. Fees (if applicable) are due the day of the program by cash or check only. All participants are required to sign a Program Participation Form for every program. If you are more than 5 minutes late to a program for which you have made a reservation, your spot may be given to a person on the waiting list.
BIRDS & BREAKFAST
Saturday, September 8, 9:00 a.m.
Ages 9 and older, $3/person (RSVP required, limit 10)
Start the day at Green Cay and enjoy coffee and refreshments before embarking on a one-hour birding tour with a naturalist.
NIGHT STALKERS
Thursday, September 27, 7:30 p.m.
Ages 9 and older, $5/person (RSVP required, limit 20)
Join a naturalist on a night-time boardwalk tour looking at nature from the point of view of its nocturnal residents.
STORY TIME WITH NATURE
Saturday, September 29, 10:00 a.m.
Suggested ages: 4-10 years, $2/child (RSVP required, limit 10)
Kids will discover nature through crafts and stories about animals and other nature-related themes! This month's theme is SNAKES!
WELLNESS PROGRAMS: TAI CHI & CHI KUNG
Four week sessions, Thursdays, 2:00 p.m. & 3:00 p.m. (call for start dates)
$45/each for four sessions, $35/Friends of Green Cay members, $15/drop in fee for one session (RSVP required, limit 20)
Experience the benefits of these ancient Chinese systems of exercise and meditation. Improve flexibility, balance, muscle tone, energy and mental well-being.
Green Cay Nature Center is operated by the Palm Beach County Parks and Recreation Department and is located at 12800 Hagen Ranch Road, west of Boynton Beach. For more information on Green Cay Nature Center and other county-operated nature centers, visit www.pbcnature.com.
The Palm Beach County Parks and Recreation Department creates opportunities for healthy, happy living. To learn more, visit www.pbcparks.com.
Contact Details
Name: Jessica Andreasen
Email: Email Us
Phone No: 561-966-7000
Green Cay Nature Center September 2018 Program Guide