Clinics Can Help Has Big Plans For 5th Annual Golf Classic
Clinics Can Help Has Big Plans For 5th Annual Golf Classic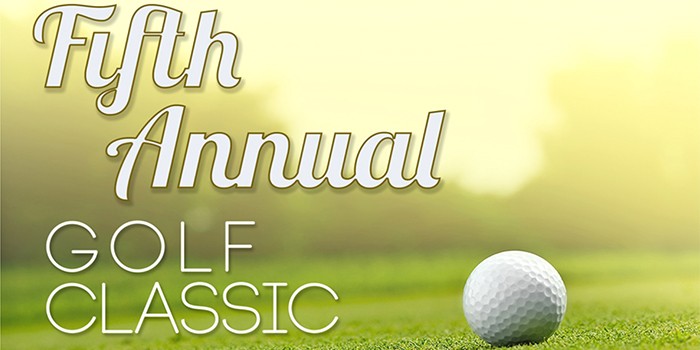 PALM BEACH COUNTY, FL – April 16, 2018 – Clinics Can Help (CCH) the West Palm Beach-based nonprofit helping to enable access to healthcare to all through the donation of medical equipment and supplies is counting the days until the 5th Annual Clinics Can Help Golf Classic. The event, set for April 20th at Madison Green Country Club in Royal Palm Beach, will be the biggest and best tournament yet for the nonprofit organization who continues to grow year after year to help more people than ever.
"We are thrilled to have grown our event over the past few years," shared Owen O'Neill, executive director of Clinics Can Help. "As our organization grows and we serve even more people, our tournament grows as well. This year, we've got fun additions to be announced to the day of tournament activities, and even some surprises for the female participants. I am confident that our golfers and supporters will have an incredible day!"
Continuing to serve in the honorary chair role is golf great, Dana Quigley, who became involved with the organization following an accident that left his son disabled. Matt Lincoln of CBS 12 is once again Honorary Media Chair and has been a tremendous asset to the organization. Committee members include: Sally Chester, Gil Martinez, Andrea McMillan, Myk Nelson, Owen O'Neill, Alan Salomon, and Pam Swensen. Each and every committee member has a very personal reason for participating and all are equally excited to host an entertaining day on the greens.
Featuring a 1 pm shotgun start (registration opens t 11:30 a.m.), the Golf Classic offers prizes for Closets to the Pin, Longest Drive and Hole in One. Following the game, players and attendees are invited to participate in a expansive and exciting silent auction, delectable bites and awards ceremony.
Proceeds from the Golf Classic support CCH's Kinder Project, the organization's program supporting families of children with special needs. Many of the children in CCH's Kinder Project are affected by serious medical conditions and would not be able to afford the supplies and equipment that enables them to lead more independent lives.
"Providing medically necessary equipment to children, and their families, is not something that should be a luxury," shared Quigley. "I learned firsthand the effect that Clinics Can Help has on a family when they are in need and I am dedicated to helping the organization grow so that people in need can be helped."
In the last year alone, Clinics Can Help granted more than $821,000 in reusable medical equipment and supplies. for those most in need. And with the many donations of materials and funds, CCH was able to impact thousands of lives of area residents. There is a constant and increasing need, though. Addressing that need, CCH continuously expands its offerings. The nonprofit recently celebrated the opening of their new office and warehouse and plan to grow their impact fourfold.
Sponsors of the event include: Palm Beach Golf Center, Cemex, Palm Beach Gardens Medical Center, Searey, Denney, Scarola, Barnhart & Shipley, 640 Hurricane, Tito's Handmade Vodka, 979. WRMF, CBS 12 and drive DeVilbiss Healthcare.
Registration for the event is $175 per golfer; $600 for a foursome.
About Clinics Can Help:
CCH is a vital resource in Palm Beach County and throughout southeast Florida for families in search of medical equipment such as hospital beds, wheelchairs, nebulizers and more. Access to this equipment is a critical part of acquiring quality health care for the thousands of children and adults who cannot afford it. CCH makes a difference in lives through a simple process of organized recycling. It is the only organization of its kind in Florida and one of only four in the U.S. that provides a vast and diverse array of equipment.
Contact Details
Name: Clinics Can Help
Email: Email Us
Phone No: 561-640-2995
Clinics Can Help Has Big Plans For 5th Annual Golf Classic