Cincoro Tequila Launches at 1000 NORTH
Cincoro Tequila Launches at 1000 NORTH
JUPITER, FL – December 19, 2019 – 1000 NORTH maintains the highest standards in everything – food, service, and atmosphere. That's why the Jupiter restaurant and private club was the ideal location for the South Florida launch of Cincoro Tequila on Monday, December 9.
Guests at the private event not only got to taste all the tequila varieties, they also learned about the intricate process of extracting the Weber Blue agave and distilling it in small batches. Cincoro makes four tequilas – Blanco, Reposado, Añejo, and Extra Añejo.
Michael Jordan, who is both a partner at 1000 NORTH and in the Cincoro Tequila brand, shared how he and four friendly basketball rivals, Jeanie Buss of Los Angeles, Wes Edens of Milwaukee, and Emilia Fazzalari and Wyc Grousbeck of Boston, bonded over their love of tequila and decided to start the company. Jordan says the name, Cincoro, which translates to "five gold" in Spanish ("cinco" meaning five, "oro" meaning gold), represents the five partners and their pursuit to create the gold standard in tequila.
A portion of the proceeds from the event will go to World Central Kitchen, which has served more than 2 million meals in The Bahamas since Hurricane Dorian hit the islands in September. Jordan has already donated $1 million to hurricane relief efforts.
1000 NORTH
A celebration of modern American regional cuisine, with sweeping views of the Jupiter Inlet and the Jupiter Lighthouse, 1000 NORTH is located at 1000 North U.S. Highway 1, Jupiter, Florida. For more information or reservations, visit 1000NORTH.com or call (561) 570-1000.
About Cincoro
The Cincoro family portfolio offers four luxurious, award-winning tequila expressions with SRP per 750mL bottle starting at $70 for Blanco (unaged), $90 for Reposado (aged 8 to 10 months), $130 for Añejo (aged 24 to 28 months), and $1,600 for Extra Añejo (aged 40 to 44 months).
In July 2016, five friendly rivals met for dinner and bonded over their shared passion for tequila. After many more adventures together, this group of five founding partners set out with one mission: to create the finest tequila anyone has ever tasted. Cincoro Tequila is uniquely made with 100% Weber Blue agave from private farms in both the highland and lowland regions of Jalisco, Mexico. The agave is hand-selected and slow-cooked in a small batch process, distilling the highland and lowland tequilas separately, before blending them together to create the Cincoro signature taste profile. This is the heart of Cincoro, a naturally rich and delicious family of tequilas that are smooth on the palate with a complex, long finish. Cincoro Tequila is a taste experience unlike any other. For more information about Cincoro, please visit www.Cincoro.com and @CincoroTequila.
---
See the Business Behind the Story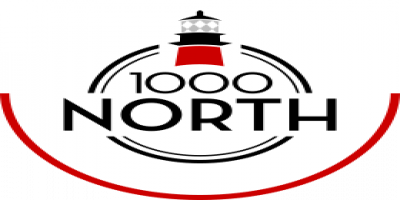 1000 NORTH in Jupiter, FL, is one of South Florida's premier waterfront restaurants. We offer four unique dining areas, each with stunning views of the Jupiter Lighthouse and the Intracoastal.
Jupiter, Florida, United States | 561-570-1000, email us
Cincoro Tequila Launches at 1000 NORTH