Celebrating Ten Years of Pure Bliss
Celebrating Ten Years of Pure Bliss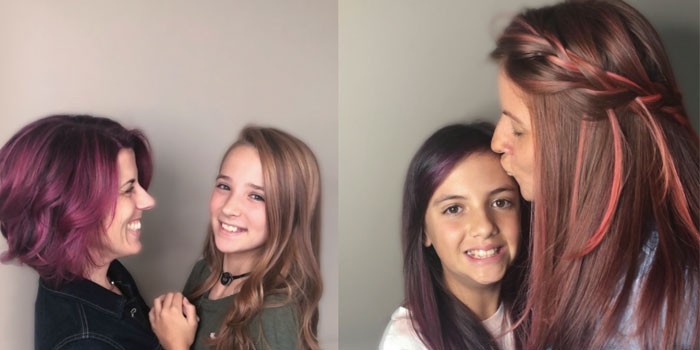 Many Jupiter locals know the delight of Pure Bliss Day Spa, with its divine treatments and relaxing atmosphere. However, many may not know the story behind its opening, or the wonderful ladies behind the spa: Amanda Glanzberg and Alicia Roy.
November 10, 2018 marked Pure Bliss's ten-year anniversary. In honor the past decade, we've taken a trip down memory lane with them, celebrating the challenges overcome to reach this achievement.
Ten years ago, Glanzberg was expecting a daughter, while Roy was already caring for a one-year-old girl. Glanzberg found herself learning to balance motherhood, working, and beginning the adventure of opening her own spa.
Roy had been having similar experiences, causing the two to work towards opening a spa together that was healthy, chemical-free when possible, and boasting of advanced esthetics and ability to possess business.
After overcoming multiple challenges, such as Glanzberg's difficult pregnancy and bed rest, finding a location, and economic problems, the two opened the spa's doors.
The pair attribute their families as their biggest inspiration, desiring to be excellent examples to their children of strong work ethics and as proof that hard work and passion make dreams come true. They have a unique philosophy: "We offer services in our spa that we would feel comfortable getting ourselves." And they are always looking at product ingredients to ensure clients receive optimal results, as some common ingredients stop the skin from absorbing nutrients needed to regenerate new cells.
It is no surprise Glanzberg, Roy, and staff specialize in advanced esthetics, massage therapies, and cellulite treatments. Their staff had started out as four members, including the founders, and has since grown to 18.
Through the years, the duo has prided themselves on putting heart and soul into the spa, offering an environment that is constantly improving for both workers' and clients' happiness. Each year, they aim to add new services and techniques to bring the best results to clients.
Glanzberg and Roy hosted a ten-year celebration party at the spa in November, where they had been tickled by all the familiar faces attending. To continue the commemoration, they have introduced a Hydrafacial machine and the Eminence skincare line to the spa. Upcoming will be the NEW CryoSkin Therapy 2.0.
Join the celebration and try out the girls' favorite services! They recommend a Dermapen, followed by a Hydrafacial and a Microcurrent/Ultrasound Treatment, which aids with fine lines, collagen and elastin, large pores, and scarring.
The Jupiter community has loved seeing the spa evolve and is excited for the fabulous years to come! •
Pure Bliss Day Spa 828 W. Indiantown Rd., Suite 104, Jupiter, FL 33458 / (561) 745-7765 | www.purebliss-dayspa.com

---
See the Business Behind the Story
Pure Bliss Day Spa is located in the heart of Jupiter Florida.Established in 2008 by Alicia Roy and Amanda Glanzberg with a combined 26 years experience within the Spa Industry.
Jupiter, Florida, United States | (561) 745-7765, email us
Celebrating Ten Years of Pure Bliss