Beachgoing Ch-ch-changes?
Beachgoing Ch-ch-changes?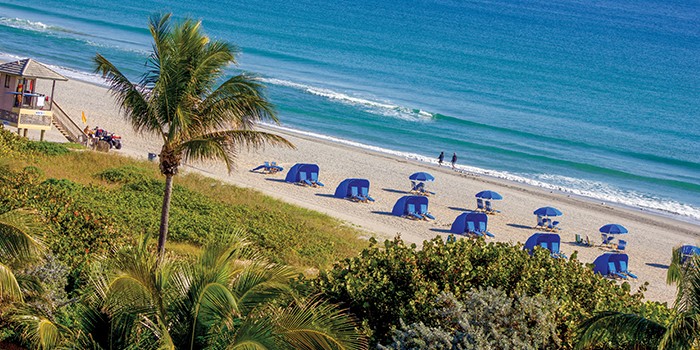 PALM BEACH COUNTY, FL – June 27, 2018 – Recently, there was a new law signed by Governor Rick Scott that has many Floridian beachgoers puzzled. The law in question, House Bill 631 (HB 631), the Possession of Real Property Bill, may indeed have an impact on public beach use. Here's the breakdown:
Beginning on July 1, 2018, local governments will be restricted from adopting ordinances regarding "customary use," which establishes continued public access to private beaches, which had been the norm up until now. HB 631 will, in effect, provide hotels, private residences, and condominiums more control over the public use of their beachfront property they own up to the high-tide line. In Florida, the dry sand area above the mean high tide line landward belongs to the property owner, whereas the "wet sand" area below the mean high tide line, toward the sea, is state-owned and, therefore, public.
With HB 631 in place, any city or county that wants to give people the ability to post up, sunbathe, or stroll through a private beach will have to get a judge's approval to enforce "customary use" on whether the public should be allowed to use the dry sand areas or be blocked from them.
In Palm Beach, the response of entities and owners seems to be positive for regular public beachgoers. Laurie Herrick, director of public relations for the Four Seasons Resort, stated in an article that they will not be changing their beach access policy because guests enjoy people-watching, which would be restricted if the resort tried to keep people off their sand. Some beachfront property owners have said that they have no problem with the public using their dry sand areas and do not intend to make any changes.1
Since beach days are one of the biggest leisure activities that Palm Beach County and Florida residents treasure, we can only hope that we can continue to enjoy access to our favorite spots, although we should be wary about a possible change.

You May Also Like
Beachgoing Ch-ch-changes?