A Relentless Optimist
A Relentless Optimist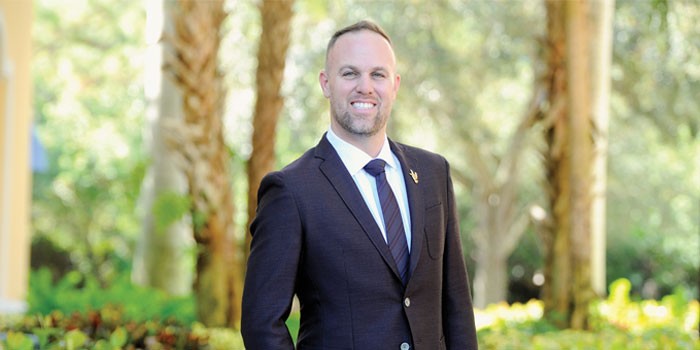 Jerry Haffey, Jr. is never too busy to lend a helping hand. Whether helping fellow vets or families struggling with addiction that he encounters in his role as President of Business Development at Ambrosia Treatment Centers.
Helping others comes naturally to Jerry, the son of Ambrosia Treatment Center Founder and humanitarian, Jerry Haffey, Senior. It is also a skill he honed while serving in the military. After completing Army basic training at Fort Knox, Jerry deployed to Iraq in 2005. While oversees, Jerry participated in over 150 joint patrols and over 35 raids—resulting in the capture of numerous insurgents and insurgent equipment.
Jerry returned home with a significant number of medals, including two Army achievement medals, a National Defense Service Medal, Global War on Terrorism Service Medal, and an Iraq Campaign Medal. He also came home suffering from PTSD.
While not always easy, Jerry chose to use his experiences to help others. "I could let my struggles keep me down, or I could find a way forward. For me, giving help to others—whether that is someone battling addiction or dealing with the scars of trauma—feeds my soul and gives me a reason to keep on living and growing," Haffey stated. "I am a relentless optimist and continue to believe in seeing the potential in myself and others. My motto remains, 'potential is the opportunity, delivering on potential is greatness.'"
Jerry applies this outlook to his role at Ambrosia, where he and his team bridge the gap between the family struggling with addiction and the lifesaving treatment that they need.
With the desire to help others, Haffey realized a need to improve his communication skills, and fine tune his personal story as a way to motivate others. He has completed several high-level training courses. These include FranklinCovey's The 7 Habits of Highly Effective People, Ziglar's Sales and Management Training and Public Speaking Training, and the Dale Carnegie Sales Training. Jerry also completed two years of individual training and received the Sandler Sales and Leadership Certification.
Jerry now spends a great deal of time speaking and helping others. "There tends to be a great deal of shame in PTSD and addiction, and I want to spread a message of acceptance and reduce the stigma around both diseases," Haffey explains. "Today, lots of folks are suffering, and if I can provide a sense not only of hope but one of acceptance and trust, I think it can be a source of comfort and a path forward."
Jerry also serves his community in other ways. He is an Advisory Board Member for 211 Palm Beach/Treasure Coast and the Palm Beach County Substance Abuse Coalition. In December 2017, Jerry was recognized by CBS12 of Palm Beach as an "Extraordinary Person." When not at work or speaking and serving his community. Jerry spends time playing fantasy football, traveling, practicing yoga, and enjoying the Florida sunshine. But he says his biggest blessings in his life are his wife Jade and son Jagger. •
Above Photo by Tracey Benson Photography

A Relentless Optimist