2019 Honda Classic Draws Second-Largest Crowds in Tournament History
2019 Honda Classic Draws Second-Largest Crowds in Tournament History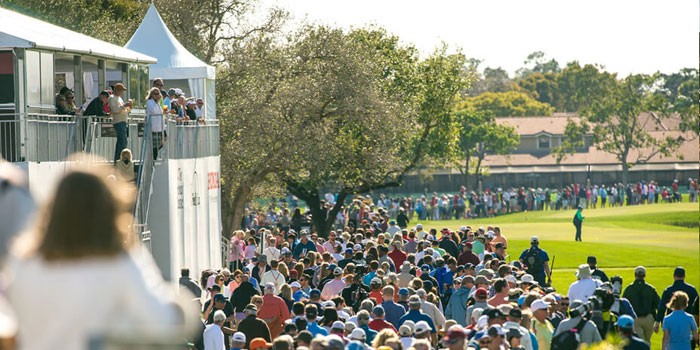 PALM BEACH GARDENS, FL – March 5, 2019 - The Honda Classic achieved the second-highest attendance mark in tournament history in 2019.
The PGA TOUR event attracted 204,487 confirmed spectators over seven days of perfect weather and great competition spanning from the Monday Pro-Am to Sunday's final round, about 9 percent less than the record 224,642 who attended the tournament in 2018.
The Honda Classic also exceeded the 200,000 mark for the fourth consecutive year since bad weather plagued the event in 2015 (165,200).
"The energy-level on the course was really high all week right down to the thrilling finish that we had on Sunday with Keith Mitchell overtaking Rickie Fowler and Brooks Koepka on the final hole to win his first PGA tournament title," Honda Classic Executive Director Kenneth R. Kennerly said. "We were thrilled to see everyone having a fantastic time and supporting our great event. The enormous crowds are a testament to the tremendous community support we have received year to year.
"It is a continued validation of what we set out to establish when we moved to PGA National Resort & Spa in 2007 and re-imagined The Honda Classic. It's about the experience that people have when they attend. We have worked hard to attract a diverse spectator base. It was just another great week."
The Honda Classic is universally considered the "Most Fan Friendly" event on the PGA TOUR and last year the TOUR also named The Honda Classic the event with the "Best On-Site Staging."
The modern-day attendance dwarfs the number of fans (83,500) who attended The Honda Classic in 2007 when it moved to PGA National Resort & Spa. The tournament broke the 100,000 barrier in 2010 and the 200,000 barrier in 2016.
The 2020 Honda Classic will be played February 24-March 1, 2020.
Contact Details
Name: Gary Ferman
Email: Email Us
Phone No: (954) 558-5203
2019 Honda Classic Draws Second-Largest Crowds in Tournament History