2018 Ironhorse Country Club Charity Golf Tournament
2018 Ironhorse Country Club Charity Golf Tournament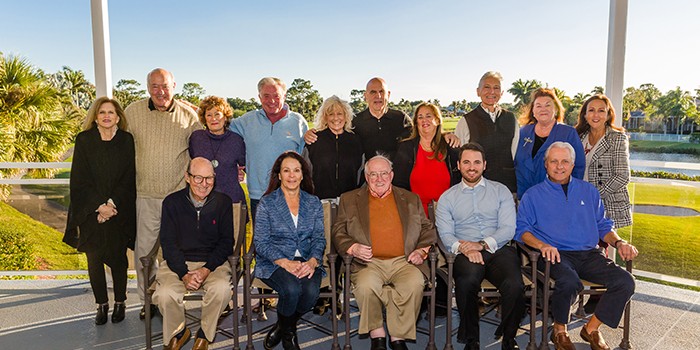 PALM BEACH, FL – February 21, 2018 – The 2018 Ironhorse Country Club Charity Golf Tournament to benefit Cancer Alliance of Help & Hope (CAHH) is scheduled for Friday, March 16, 2018 at Ironhorse Country Club in West Palm Beach.
The 2018 Ironhorse Country Club Charity Golf Tournament will begin with a cocktail reception and silent auction on March 15 for golfers and friends of the organization. Beginning at 6:00 pm, attendees will enjoy delicious drinks while perusing the vast array of fabulous silent auction items. The following morning, golfers will gather for breakfast and registration beginning at 7:15 am followed by an 8:30 am scramble. After playing golf, all the players and supporters will rejoin for the awards luncheon at 1:00 pm.
"We are looking forward to the second annual golf tournament at Ironhorse Country Club, offering a great day of golf and chance to support those who have received a devastating cancer diagnosis," said Stanton Collemer, CAHH Executive Director. "All of those who join us will enjoy a fantastic day of golf! Proceeds will go directly to support the CAHH mission of assisting the children, adults and families in our area affected by cancer and the subsequent bills they acquire during the treatment and recovery process."
Golf committee co-chairs include: Dick Bilodeau, Corey Brown, Jill Entler, Daniel Kahan, Michael Rockoff, Robert Roy, Larry Silverstein and Barbara Zand. Honorary chair is Thomas O'Malley Sr. The 2018 tournament committee includes: Michael Burroughs, Brenda Diuro, Roy Cacciaguida, M.D., Jason Hayes, Irv Heller, Larry Kelly, John Keehner and Tim Turpen. Members of this year's auction committee include: Arlene Lurie, Jim Lurie, Dawn DeRosa, Diane Bogdan, Irv Heller, Katherine Roy, Linda Bilodeau, Marilyn Litner, Paul Bernabeo, Roy Cacciaguida, M.D., Chari Kelly, Beth Shapiro and Monday Moore.
Area individuals and businesses supporting the tournament include: Title Sponsor--Gloria H. Herman; Cocktail Reception Sponsor – Barbara and Mark Zand; Award Sponsor—Roy Cacciaguida, M.D.; Breakfast Sponsor—Fink Golf Cars, Inc.; Lunch Sponsor—Girard, Kovarik & Associates, Merrill Lynch Wealth Management.
Tickets to the 2018 Ironhorse Country Club Charity Golf Tournament on Friday, March 16 are $325 per golfer or $1,200 for a foursome. Tickets to the Cocktail Reception and Silent Auction on Thursday, March 15 are $40 each. All proceeds benefit Cancer Alliance of Help & Hope. To purchase tickets or learn more about the Cancer Alliance of Help & Hope, please contact Stanton Collemer at
561-748-7227
or visit
www.cahh.org
.
About the Cancer Alliance of Help & Hope, Inc. Organization
The Cancer Alliance of Help & Hope, Inc., based in Palm Beach, Florida is a charitable organization dedicated to improving the quality of life of local children, women and men and their families, who are touched by cancer, by providing need-based financial assistance, information resources and access to services and support groups in our community. CAHH seeks to provide respite to those receiving a devastating cancer diagnosis. As a 501(C)(3) formed in 2003, the organization has helped over 2,500 cancer patients and their families who live and/or receive treatment in Palm Beach County and dispersed over $2.5 million. Cancer Alliance of Help & Hope focuses on assisting patients with their ordinary living expenses such as rent and mortgage, utilities, auto and health insurance, car payments, food and other basic necessities.
Contact Details
Name: Cara MacVane
Email: Email Us
Phone No: 561.685.2342
2018 Ironhorse Country Club Charity Golf Tournament