Palm Beach County Teachers Offered Well Deserved Break
Palm Beach County Teachers Offered Well Deserved Break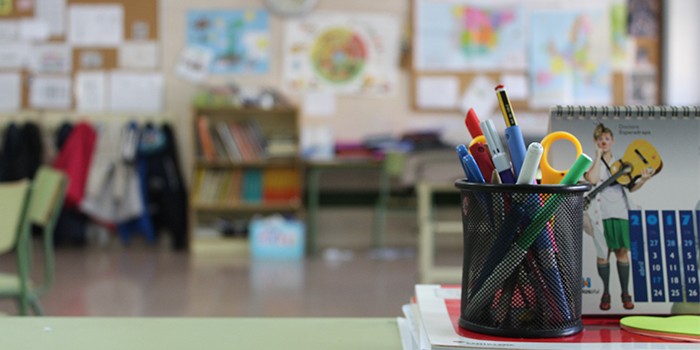 WEST PALM BEACH, FL - March 1, 2018 - Teachers need a break, no matter what they teach or where their classroom is. This is one reason Rosenthal, Levy, Simon and Ryles are hosting a complimentary afternoon of pampering for Palm Beach County teachers at the Midterm Madness event on March 9, 2018, at the Airport Hilton, from 3:00 pm to 7:00 pm.
Elaine Larsen drives a jet dragster at 300+ mph, co-manages a shop of interns and future NASA engineers, and is the marketing face and brains behind the Larsen Motorsports Racing. She has appeared with Jay Leno, has her own Bobblehead doll and die cast dragster, has been the guest on What's My Line, is a STEM ambassador, Dick Moroso Award Recipient, two-time IHRA Jet Dragster World Champion, and Space Coast Hall of Famer. Elaine Larsen is a woman known for pushing boundaries and breaking stereotypes. One thing she is not known for is being a Kindergarten teacher, one of the many job she held while supporting her husband, Chris Larsen's, aviation career.
Although she is now considered one of the top Jet Car Pilots in the country she is still teaching.
"I think I've always enjoyed teaching and sharing knowledge with all ages. It's so great to be with young people and be able to make a difference in their lives, encouraging them to live out their dreams, and not be afraid to live large," said Elaine about her love of working with people. She continues to teach, whether it is at her 30,000 sq. ft shop located at Florida Institute of Technology, a seminar for Women in Aviation, or at the track of a national event. Her students vary from F.I.T. students, her interns, kindergarten children, summer camps, career days, and high schools. Elaine will be speaking to a room full of teachers at the Midterm Madness event and talking to them about challenges of communicating and Keeping Focused on the Finish Line.
In addition to the Larsen Jet Dragster there will be other activities to entertain the teachers like the Xscape Room, massages and facials for pampering, food and beverages to help refresh, and non-profit organizations to provide ideas for school activities and supplies. Resource Depot is a non-profit organization that turn almost 200,000 pounds of reusable stuff a year into classroom and alternative art materials, equipping educational programs throughout Palm Beach County, they along with Red Apple supplies, will be providing free resources for the teachers. The Literacy coalition, P.A.L., and Pandora's Kids child bereavement counseling are other non-profits that will be on hand to support the teachers.
"We designed Midterm Madness to give teachers the relaxation and fun they really need by the time March rolls around and provide much-needed inspiration and information about community resources that support them" said Jonathan Levy, Partner and Shareholder at Rosenthal, Levy, Simon and Ryles.

Teachers should register for this free event online at www.rosenthallevy.com. The deadline for registration is March 5th. Registrations are open to 350 Palm Beach County teachers. A school I.D. must be presented at the door for admission.


Contact Details
Name: Laura South
Email: Email Us
Phone No: 561-371-7818
Palm Beach County Teachers Offered Well Deserved Break