NEA Studio Introduces Solar Collection at ICFF
NEA Studio Introduces Solar Collection at ICFF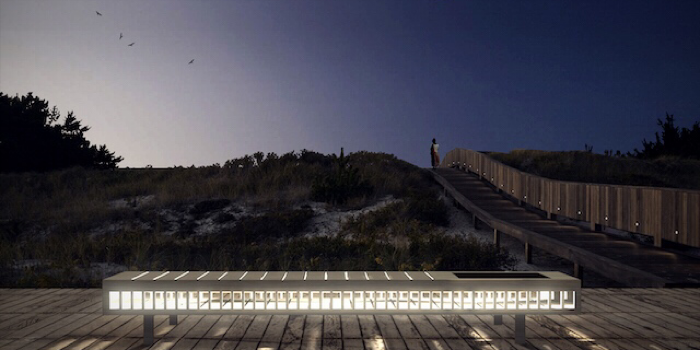 New York, NY (May 22, 2019) – NY-based Architect, furniture and lighting designer Nina Edwards Anker (NEA Studio) is pleased to introduce her new collection of solar furniture and lighting at the 2019 ICFF fair. Edwards Anker's interest in solar and sustainable design began while working on her doctorate in 2016 from the Oslo School of Architecture and Design. Her doctoral thesis bridged phenomenological theory and solar design. At ICFF, Edwards Anker highlighted her most notable solar design work in furniture and lighting, including Solar Lounger, Solar Chandelier, Latitude Light, Sun Calendar and Big Dipper Bench.
Solar Lounger
This wooden slatted solar lounger integrates a photovoltaic panel in its adjustable backrest. The panel, which reflects the surroundings in its mirrored surface, collects enough power to illuminate lights inside the body of the lounger at fall of darkness. Available in stationary or mobile versions, the lounger can serve seating and lighting functions in the public or private realms. The system is sized for 12 hours max sunlight, where LED on time would be 10 hours. Roll-up mattress available upon request in a range of colors and fabrics.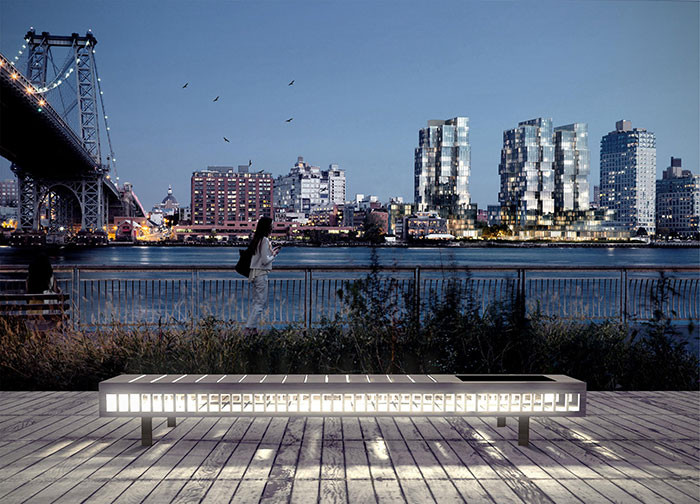 Latitude Lights (right)

A solar-powered lamp that emits atmospheric light, the Latitude Lights can be fabricated in many variants according to the customer's location. A global product that is customizable, the lamp's geometry can be automatically updated in a digital file so that the tilt of the solar panel changes according to latitude (by tilting the panel at different angles, the lamp's capacity for electric power generation is optimized in its perpendicularity to the sun's rays for different latitudes). The portable light needs to bathe in daylight for eight hours a day, with the solar panel facing the sky. Latitude Lights illuminate automatically at dusk.
Solar Chandelier (below)
Solar Chandelier is made from photovoltaic modules that power LED bulbs to illuminate organic translucent materials. This lighting design incorporates environmental technology while providing ambient lighting. The piece aims to demystify PV technology by exposing its components in a legible manner. With a passing breeze, the chandelier becomes a wind chime. It also functions as a type of solar clock; the translucent seashells illuminate automatically at dusk, highlighting biological solar rhythms. In the daytime, they are lit from the light passing through the window in front of which the chandelier must be placed in order to gather solar power. The Solar Chandelier serves user experience by lowering electric bills, eliminating wires, illuminating automatically at dusk, offering multi-directional ambient light, and casting patterns on surrounding surfaces like wallpaper. It can be customized to each setting according to customer specifications.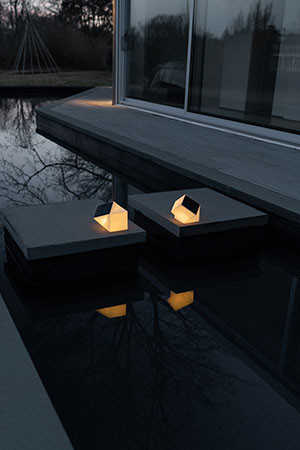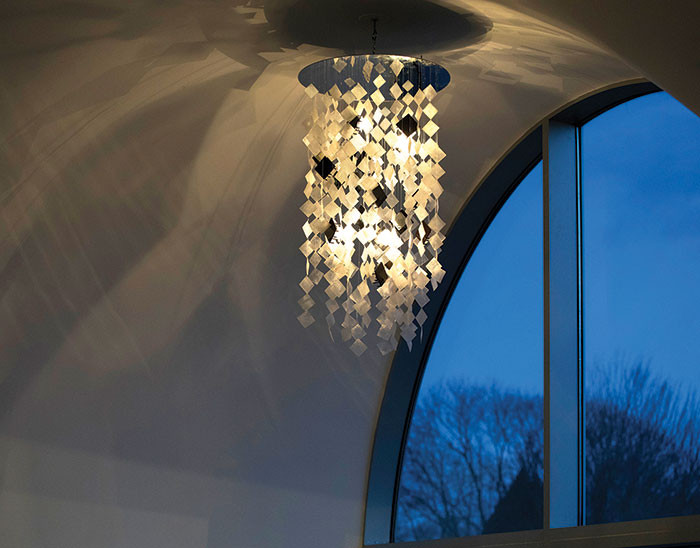 About NEA Studio:

Established in 2006 by Nina Edwards Anker, NEA Studio focuses its work in architecture, interiors, landscape, furniture and product design. The award-winning practice operates in an environment in which project management and implementation takes place in parallel with model-making, prototyping and experimentation with ideas, materials, and manufacturing processes. With a focus on sustainable design, the office maintains a cross-disciplinary nature where research and sharing ideas is an essential part of work philosophy. Edwards Anker continues to design, research, develop and exhibit solar lights and furniture while practicing architecture and design at New Lab in the Brooklyn Navy Yard.
Contact Details
Name: Maxime Richard
Email: Email Us
NEA Studio Introduces Solar Collection at ICFF