InJupiter's 2018 Golf Treasures
InJupiter's 2018 Golf Treasures

JUPITER, FL – February 26, 2018 – Looking to tee off amid this wonderful springtime weather? If there's one thing that our area prides itself on other than our beautiful sandy beaches, it's golfing. In fact, Palm Beach and Martin Counties are home to some of the best golf courses in the United States. So if you're looking for a great spot in our area and where to get the right gear to wear during play, we've got options for you.
Medalist Village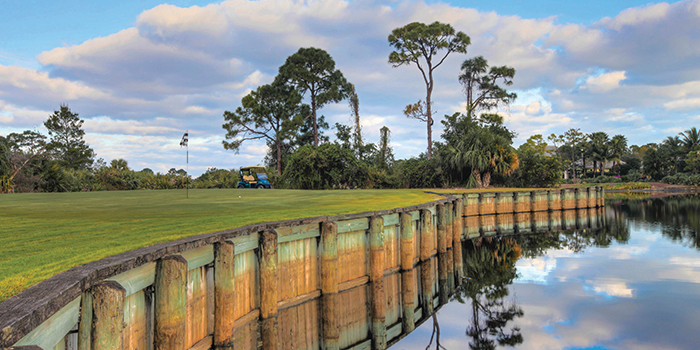 Sandhill Crane Developed by golf legend Greg Norman, Medalist Village is a luxury golf community nestled in a beautiful Old Florida setting in Hobe Sound. The intimate community of 119 homes is surrounded by 870 acres of untouched natural Florida preserve and features a Greg Norman-designed Par-3 golf course, first-class spa and fitness facilities, two Har-Tru tennis courts and the signature Aussie Pub. World-class golf pairs with casual amenities to compliment the abundance of the Hobe Sound landscape, delivering a truly one of a kind luxury lifestyle experience.
For more information about Medalist Village, visit medalistvillage.com or call 772.546.7006
Sandhill Crane
Sandhill Crane Golf Club is one of the only golf courses in Florida that winds through natural preserved and wetlands areas. It plays to 6,500 yards through southern pines, palm trees, and marsh land, while making defined elevation changes—creating breathtaking views. It's quality golf, while still being affordable! Five sets of tees are featured so that you may control your golf destiny. The course has amenities for all of your golf needs, including excellent practice facilities and an aqua driving range, but perhaps one of the most anticipated upgrades at Sandhill Crane Golf Club is the event space and the debut of a full-service restaurant that will be a new part of operations. The Dancing Crane Restaurant will provide breakfast, lunch and dinner options to the public daily. Each Sunday the restaurant will present a jazz brunch with live music.
For more information about Sandhill Crane, visit gardensgolf.com or call 561.630.1160
The Club at Ibis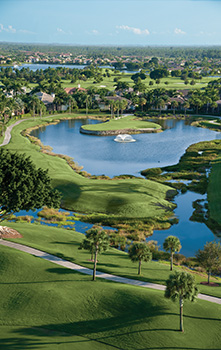 The Club at Ibis, with its lush landscaping and treasured wildlife, feels like an oasis of tranquility, and continually finds ways to improve its impeccable reputation. A recently completed, $37-million capital improvement project included a Sports Village and one of the country's most innovative clubhouses. This past year, the club brought back Jack Nicklaus to redesign and modernize The Legend Course that he created in 1991. Ibis is the only club in the world featuring three, 18-hole championship courses designed by the Nicklaus family (Jack, Jack II, and Steve). Ibis is a Platinum Club of America, Distinguished Emerald Club of the World, and recently recorded the highest numeric score as one of America's Healthiest Clubs.
For more information, visit clubatibis.com or call 561.624.8000 to schedule your personal tour
Jupiter Dunes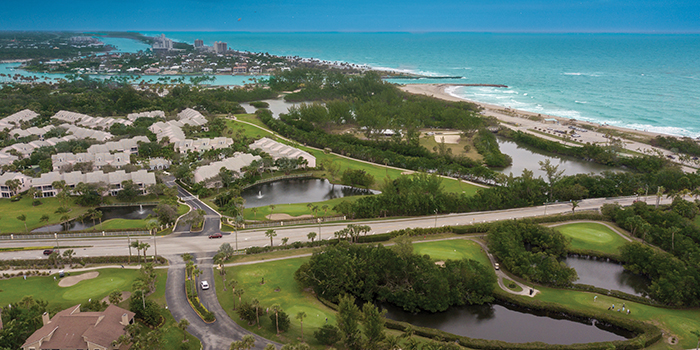 Jupiter's own little gem by the ocean—a true haven for golf lovers and newcomers alike. Situated right near the ocean on one of Jupiter's Natural Estuary's, the course was designed to replicate what you would find for a second shot on a regulation length course. Wonderful conditioning, undulating greens, thoughtful bunkering, natural and manmade hazards...all maintained and manicured with "private club" expectations. Jupiter Dunes EXPECTS you to expect excellence...and beauty...and FUN.
Call 561.746.6654 to take advantage of seasonal rates

---
See the Business Behind the Story

The Club at Ibis- An Award Winning Club Community
West Palm Beach, FL 33412, Florida, United States | 561.625.8500, email us

Golf Courses
Jupiter, Florida, United States | 5617466654, email us
InJupiter's 2018 Golf Treasures