Cup of Kindness™ Giveaway Offers $500 to a Lucky Local Charity!
Cup of Kindness™ Giveaway Offers $500 to a Lucky Local Charity!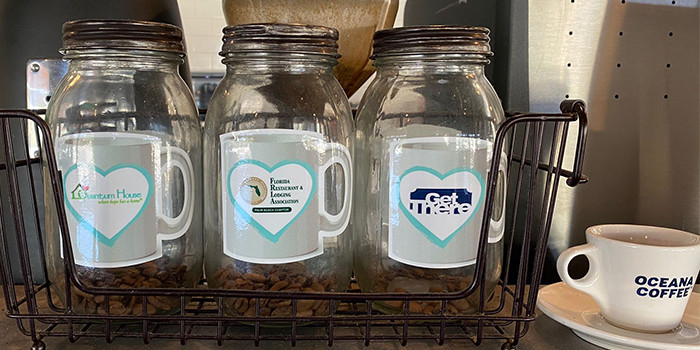 TEQUESTA, FL – May 18, 2021 – It's time for another Cup of Kindness giveaway! During each round of Cup of Kindness™, Oceana Coffee makes a charitable $500 donation to an organization picked by the customers & guests of Oceana Coffee.

Cup of Kindness™ started in 2018 and has become a favorite to locals. Through this local charity initiative, Oceana Coffee chooses 3 charities per quarter to highlight at their local retail stores and to their online customers. Guests at Oceana Coffee vote by dropping a coffee bean into the jar that speaks most to their hearts. Quantum House, The Get There Foundation and The Florida Restaurant and Lodging Association have been receiving votes over the last quarter.
On Friday, May 21st at 5:00p.m. at 150 N. US Hwy #1, Tequesta, Fl. 33469, the winner of this quarter's Cup of Kindness™ will be presented their $500 check along with small bites, beer/wine, award winning coffee & live music! Stacey and Steve are back after a long hiatus! They will be performing acoustic classic rock from 6:00p.m. – 8:00p.m after the winning charity has been announced. Come celebrate with Oceana Coffee & all the organizations that provide so much for our community. You will hear from all 3 representatives of each organization & we will be presenting the next round of charity/non-profit partners.
Networking to Help Children's mission is to support charitable organizations who have a local reach in our community, both financially and with volunteerism, through donations and the support of sponsors and attendees of our social and professional events.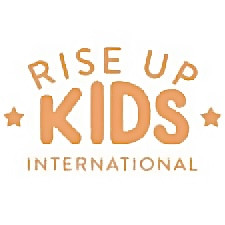 Meal of Wheels of the Palm Beaches mission is to nourish and enrich the lives of homebound seniors by delivering fresh food daily with compassion and love. Their meals are freshly prepared daily.
Rise Up Kids International is a 501c3 Not for Profit organization that was established to support the impoverished children in the communities surrounding Rise Up Surf Retreats in rural Northern Nicaragua. Our focus includes rebuilding local schools and providing education support in an environmentally friendly and sustainable way, providing food and medical supplies to the impoverished, and raising funds for medical needs for disabled children. Our goal is to help empower the future generations of this community. Together we can end poverty and provide a brighter future for these children.
About Oceana Coffee
Award Winning Oceana Coffee is Palm Beach County's first, specialty grade coffee roaster. Founded in 2009, Oceana Coffee Roasters produces high- quality coffee beans made in small batches. Oceana sources, roasts, supplies, and brews only the top 5% of coffees from around the world. Our methods enhance and highlight the array of flavor possibilities in our specialty grade, expertly roasted coffee. We strive to educate our customers about the coffee itself and the geographical location of origin as well as how to properly prepare, store, and taste our fine product. This is all accomplished with the highest level of customer service possible, provided in a comfortable yet sophisticated atmosphere.
Oceana Coffee is open daily at two locations in Palm Beach County, Florida. Monday - Saturday from 7:00 a.m. until 6:00 p.m., and on Sunday from 7:00 a.m. until 4:00 p.m.
The Oceana Coffee Cafe: 221 Old Dixie Hwy #1, Tequesta, FL 33469, (561) 401-2453 Oceana Coffee Roasting House: 150 US-1 #1, Tequesta, FL 33469
For more information on Oceana Coffee, please visit www.oceanacoffee.com, or call 561.401.2453.
---
See the Business Behind the Story

Coffee Shops
Jupiter, Florida, United States | 5612037848, email us
You May Also Like
Cup of Kindness™ Giveaway Offers $500 to a Lucky Local Charity!