Loxahatchee River
Loxahatchee River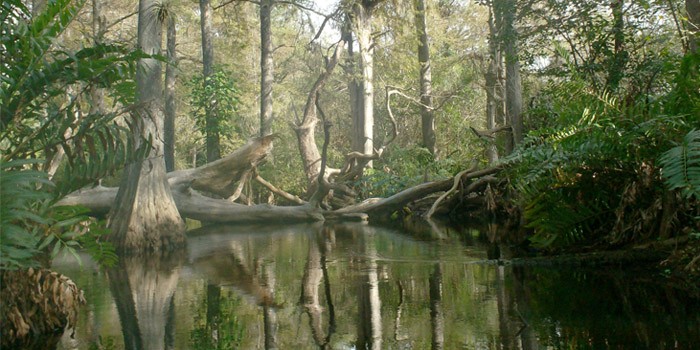 An Overview of the Loxahatchee River

The Loxahatchee River is the southernmost tributary of the Indian River Lagoon and includes the 7.6-mile long Northwest Fork portion of the Loxahatchee River – or the "River of Turtles" in Seminole Indian tongue – which is one of two rivers in the State of Florida is federally designated as a "National Wild and Scenic River". The river itself has three main forks that flow to the central embayment area before heading out the Jupiter Inlet. The extensive Loxahatchee River watershed is home to several saltwater and freshwater habitats of many rare, threatened, and endangered species from flora and fauna such as the sandhill crane, the peregrine falcon, wood storks, manatees, and the four-petal pawpaw, a tree that is uniquely native to Palm Beach and Martin counties. This 260-square mile ecosystem includes the communities of Jupiter, Tequesta, Juno Beach, Jupiter Island, Jupiter Inlet Colony, Jupiter Farms, Hobe Sound, and Palm Beach Gardens. One of Florida's most stand-alone natural features, the Loxahatchee River is a peaceful, slow-paced flowing river that travels through freshwater creeks, into a brackish water estuary, and finally funnels through the Jupiter Inlet into the Atlantic Ocean.
The Northwest Fork – or the "National Wild and Scenic" portion of the Loxahatchee River – is arguably the best spot for paddling enthusiasts in Jupiter. It offers many miles of scenic canoe and kayak runs that vary from narrow cypress tree-lined freshwater creeks to open mangrove-lined saltwater bays.The source for this portion of the Loxahatchee River is in Riverbend Park on the south side of Indiantown Road about 1.5 miles west of the Florida Turnpike and I-95 in Jupiter, Florida. Launching points for canoe and kayak trips on the river are accessible at Riverbend Park and also at Jonathan Dickinson State Park (anchor link) in Hobe Sound, Florida. As an added bonus, while traveling down the river, paddlers can come across the home of late Vince "Trapper" Nelson. Nelson turned this homestead into a zoo and filled with wild and exotic animals, and the zoo became a popular tourists spot that was visited by many celebrities during the 1940s and 1950s before it was shut down in 1960. Nelson's home remained and it lies along the river in a section that runs through Jonathan Dickinson State Park (anchor link). Whether it is by boat, canoe, kayak, or by foot, no visit to Jupiter is complete without exploring this gem.
The Loxahatchee River was also the film the inspiration for the 2005 film "Our Signature: the Wild and Scenic Loxahatchee River," The film was made possible by Florida film producer Elam Stoltzfus and the Loxahatchee River Preservation Initiative, an organization that focuses on developing key projects that promote long-term care of the Loxahatchee River.
---
Related Contents
Loxahatchee River