Juno Beach Pier
Juno Beach Pier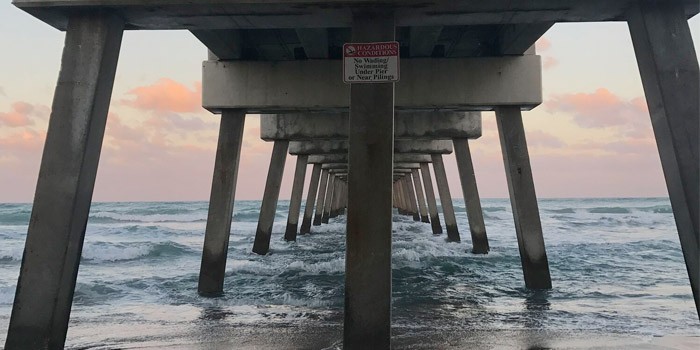 For Fishing, Surfing, or a Magnificent Stroll.
Just outside of Jupiter, Florida, the Juno Beach Pier offers visitors a 990-feet platform that is ideal for strolls, saltwater fishing, and most importantly, one of the most scenic views in South Florida. At the beginning – or end depending how you look at it – of the pier is the full-service Pier House featuring guest services team, fishing poles rentals and bait, a snack bar, and a gift store. The Juno Pier is also one of the most notable surfing spots in Palm Beach County. During days where active offshore winds that give way to good surf are present, the Juno Pier can attract many local surfers from Jupiter and nearby towns.
The pier is located in Juno Beach Park, located at 14775 U.S. Highway 1, Juno Beach, Florida 33408. Admission fees are $1 for spectators and $4.00 for anglers.
---
Related Contents
Juno Beach Pier