Jonathan Dickinson State Park
Jonathan Dickinson State Park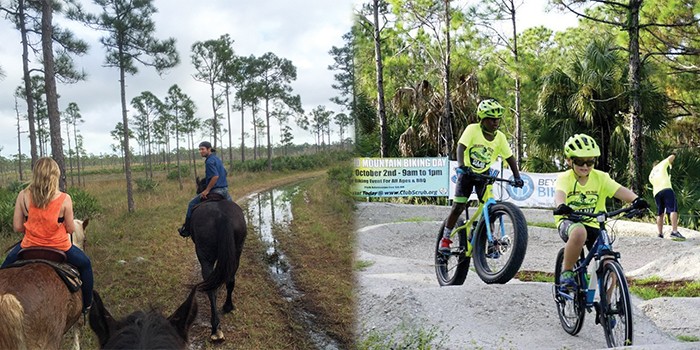 Jonathan Dickinson State Park is the perfect way to spend a day—or two—right here in our own backyard. JD State Park offers everything from fishing and hiking, to camping and mountain biking. Mountain bikes can be rented at the park and used all throughout the designated bike trails. There are loops for all skill levels, from beginner to "black diamond."

They also have hiking trails, as well as tours of the historic park by both land and sea. It is the perfect recreational playground for people of all ages.

The state park is also a haven for those looking to catch a glimpse of local wildlife. Many animals, such as manatees, deer, foxes, otters, bobcats, alligators, and more call this area their home. Over 150 species of birds have been identified in the park, making it an exceptional spot for bird watchers, as well.

Additionally, JD hosts a full, family friendly schedule to keep you busy. Fridays at 9:45AM, the park offers free, guided tours by kayak or canoe, and Saturdays are home to interactive, educational programs in the morning and ranger led programs in the evenings.

The park campgrounds stay busy year-round, and they boast full bathrooms, hot showers, electricity, tables, and grills. Dogs are welcome at the campsites, so be sure to bring man's best friend. JD even offers equestrian sites, so the equine members of the family can tag along too.

JD is a fun, educational location to take the kids, with the Elsa Kimbell Environmental Education and Research Center hosting displays and interactions on the wildlife and history that exists within the park. Pay a visit this summer and see for yourself.

JD State Park is located at 16450 S.E. Federal Highway Hobe Sound, FL 33455. The park is open from 8:00 a.m. until sundown, 365 days a year.
Jonathan Dickinson State Park