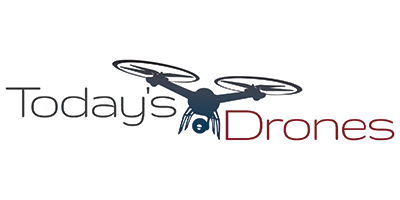 Today's Drones - Leading Provider of Top Quality Aerial Data & Commercial / Industrial Photography
FAA Approved - Registered & Insured - Certified Pilots -
Save Time - Improve Safety - Reduce Costs
Today's Drones is a leading provider of top quality aerial data and photography using unmanned aerial vehicles (UAVs). While located in southern Florida, our company is equipped with the latest drone technology for uses in multiple different industries. We specialize in the areas of overhead video, mapping, and the inspection of multiple types of infrastructure. We put easy-to-use data solutions in the hands of operation managers for quick and deliberate decision-making on both small and large projects. With our FAA part 107 licensed Remote Pilots and extensive operating procedures, we can capture the data needed all while operating within the current unmanned aircraft flight regulations. Building long term relationships with our clients is something Today's Drones strongly believes in and we go to great lengths to ensure our valuable clients receive first rate service. The main goal of Today's Drones is to satisfy our clients every need by offering a more efficient, safer, and cost effective method to capturing aerial photography.



INDUSTRIES:
There is no better way to show off the surrounding areas, give a real-life representation of the property or lot size, or just add some uniqueness to your property than with aerial photos and video.

Real Estate:
4K Video
Stunning Aerial Video & Pictures
New perspective on your listings
Insurance Documentation
New Construction
Site Mapping
Construction professionals are recognizing the benefits of using drones to create and share accurate visual data at all stages of projects, from initial site surveys, access planning, volume and area measurements, progress reports.

Construction Project Progression:
Manage Subcontractors
Jobsite Overview & Layout
Digital Surface Elevation Models
3D Terrain Models
3D Object Models
Utilities/Telecom
Industrial Inspections
We have the ability to view those hard to reach areas/objects more efficiently & without having to risk crew safety.


Types of Inspections:
Powerlines
Cell Towers
Flare Stacks
Pipelines
And more
Call us for more information 8AM - 6PM EST at (800)890-2656!
Company Tags & Service Areas
United States
Florida
Florida
Jupiter
33477
Address:

www.todays-drones.com




Jupiter

,

Florida

33477




United States

Phone:

561-288-4500
Locations