We take tremendous pride in providing the freshest ingredients available. All of our sour mixes and purées are made fresh daily to ensure the most delicious cocktails. Our bartenders spend each morning slicing fresh fruit to uniquely garnish your Watermelon Jalapeno Margarita.
Calaveras Cantina proudly sources all of our produce locally whenever possible, and our avocados are imported directly from Mexico. Our most popular item is our savory Guacamole, which is prepared for you tableside by your own personal "Guacamolador".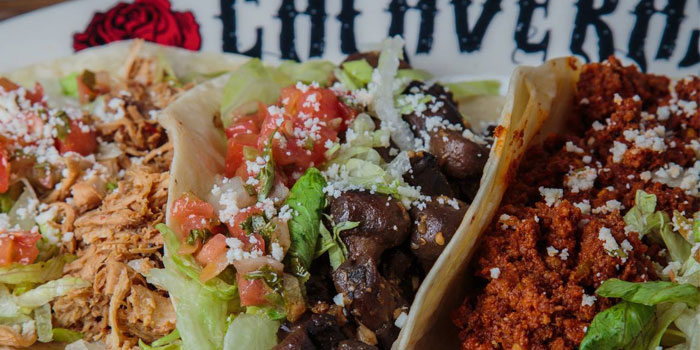 Curtis Peery, "El Presidente" of Calaveras Cantina, is a fifth generation native Floridian, born in Miami and raised in Palm Beach Gardens. Curtis contributes to the team nearly two decades of experience in the restaurant industry, starting his career as a dishwasher at Anna Maria Oyster Bar for his uncle in 1998. Most recently, he was the Vice President of BB King's Blues Club, where he collected valuable industry knowledge in in Las Vegas, Nashville, Memphis, West Palm Beach and Orlando.
Carlos Sanchez, Beverage Director of Calaveras Cantina, is a native Puerto Rican and started working at Guido's restaurant in San Juan at the age of fifteen. Carlos and Curtis met while working at BB King's Blues Club. Carlos's extensive knowledge of Tequilas and Mixology allows his team to offer clientele the most unique and delicious cocktails.

Christopher Acosta, Operations Manager of Calaveras Cantina, is also native Puerto Rican. He has been in the restaurant industry for over seventeen years, starting at Nichi Bei Kai Japanese Steak House in Columbia, Maryland. Chris joined forces with fellow BB Kings management members, Carlos and Chris, to bring this unique concept to South Florida.