Family Adventure Days Tickets Available Online Now
Family Adventure Days Tickets Available Online Now
Jupiter Lighthouse
Jan 19, 2019
10:00 AM
2019-01-1910:00:00 2019-03-1601:00:00 America/New_York Family Adventure Days Tickets Available Online Now We wanted to let you know about our new Family Adventure Days program taking place at the Jupiter Inlet Lighthouse. The theme of next Saturday, January 19 is FISHING 101 FOR KIDS. Families are invited to bring a packed lunch and picnic on the ground after the activities. A full list of activities, information and tickets can be found here. Fishing 101 For Kids- Jan. 19, 10am-1pmKeepers & Life-Savers – Feb. 16, 10am-1pmCelebrating Seminole Culture – Mar. 16, 10am-1pmSee you at The Jupiter Inlet Lighthouse! Florida Kathleen Glover glover@jupiterlighthouse.org Family Adventure Days Tickets Available Online Now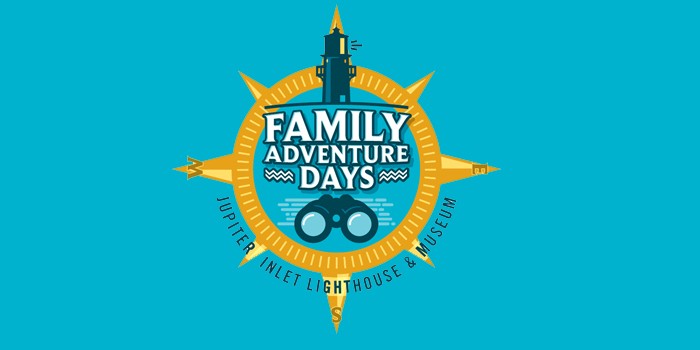 We wanted to let you know about our new Family Adventure Days program taking place at the Jupiter Inlet Lighthouse. The theme of next Saturday, January 19 is FISHING 101 FOR KIDS.

Families are invited to bring a packed lunch and picnic on the ground after the activities.
A full list of activities, information and tickets can be found here.
Fishing 101 For Kids- Jan. 19, 10am-1pm
Keepers & Life-Savers – Feb. 16, 10am-1pm
Celebrating Seminole Culture – Mar. 16, 10am-1pm

See you at The Jupiter Inlet Lighthouse!

Cost: $10.00
Location: Florida View Map
Starts on: Jan 19, 2019 at 10:00 AM
Ends on: Mar 16, 2019 at 01:00 PM
---
See the Business Behind the Story

Art Galleries
Jupiter, Florida, United States | 5617478380, email us
Family Adventure Days Tickets Available Online Now